"Daniela grew up immersed in the mystical shamanic traditions of the Venezuela. Connecting with Nature was part of her upbringing"
My work is authentic and heart centered
Daniela Oliveros is a Shamanic practitioner, Ceremony facilitator, healer and coach.
She is dedicated to uplift humanity through promoting a sacred connection with nature and its healing powers.
Daniela's natural healing gifts have been passed down through by her South American Indigenous ancestry. 
From a young age, she forged a deep connection with nature and discovered her natural ability to see the true essence and the innocence in people. 
She grew up immersed in the mystical shamanic traditions of the Venezuela, where rituals, celebration and connection  with Mother Earth were part of her upbringing.
Naturally intuitive and potent, her work is authentic and heart centred. Daniela reconnects individuals and groups to the power and wisdom of the heart, becoming powerful vessels of love, joy and consciousness. She is a bridge in between worlds.The visible and invisible, the light and dark, the pain and joy. Daniela's work brings clarity and focus to challenging areas to uplift and uplevel life. She facilitates deep personal and group healing, so that life can be lived with grace and dignity. Where challenges become sources of inspiration and strength and past stories are transmuted into personal wisdom. Daniela's shamanic and mystical training has continued throughout her adult life. She has travelled across Central and South America living and practicing ancient wisdom with indigenous people in Mexico, Guatemala, Nicaragua, Colombia and and the Amazonian Jungle of Venezuela. She has received initiations in the art of shamanism, energy healing and the art of ceremony and offerings. She has also studied and mastered several energy healing modalities which she integrates in her one to one sessions.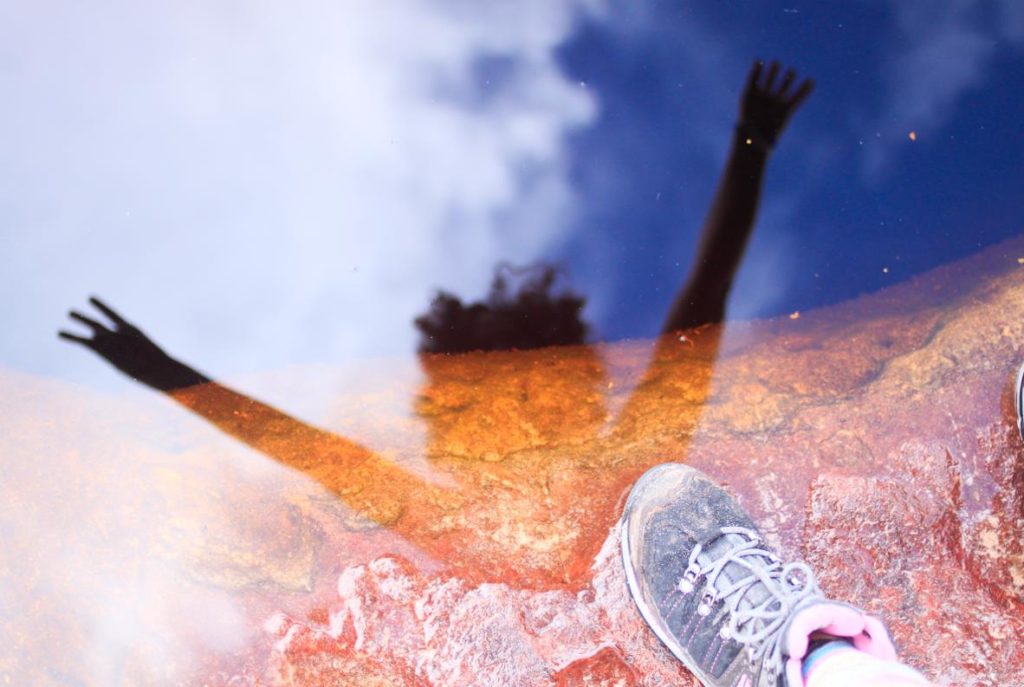 Guided by her uncompromising passion for nature, Daniela has guided has guided several group retreats in the Amazon in Venezuela, United Kingdom and Spain, facilitating deep personal healing and spiritual connection.
 She has held ceremonies and shamanic events in Europe and the UK. She works privately with individuals all over the world through online sessions or to tailored programmes in Spain. 
Take your power back and connect to your personal truth. Activate your healing potential, overall wellbeing and reconnect with the wisdom of your heart
Experience the art of Sacred Ceremony & Rituals.  Learn this ancestral wisdom which honour nature, catalyse healing and for overall physical, mental and spiritual wellbeing.
Shamanic Training & Retreats
Powerful Shamanic training/Retreats Online or in Andalusia, Spain for personal healing and spiritual connection.
This healing session really shifted through something deep inside me and I am curious of how it will manifest over the coming weeks and months. As a humble, loving, perceptive and inquisitive healer, Daniela masters a range of modalities and I trust her guidance fully. I am looking forward to continuing working with Daniela to explore and address both inner and outer challenges to personal growth and I can recommend her warmly"
The Alexandra Wylie Foundation
"I have done a lot of energy work but this was the first magic healing I've had. Thank you for your time and for the wonderful session It will take a while for me to slow down but I have had a glorious week. I have received so much love from people. My eyes are much better and my energy levels are better. Both of these things make a huge difference. Thank you for being so amazing and coming into my life"
Company Director & Scientific researcher
"I feel like a completely different person. Not only have I let go of things that were a build up from a marriage break up and the grief and stuckness that came with that, I have also been helped by you to let go of so much more and I feel motivated again. By "Much more" I mean the limiting beliefs, the doubt, the belief that I was not creative (massive for me), my lack of faith in manifesting what is right for me! My god! My life has changed so much and my day to day interactions just feel so much more blessed"
Schedule a 15 mins free consultation
I am excited to connect with you.
We can use this time to chat about your needs and see we are a right match to work together!
Authenticity. Freedom Connection
Align with your personal truth and awaken the powerful capacities of your heart. Expand your awareness to transform your personal experiences into wisdom.
Are you ready?
Subscribe to us to always stay in touch with us.
(Visited 143 times, 1 visits today)